•  Diagrams 

•  Illustrations

•  Charts & Maps

•  Timelines

•  Conceptual Drawings



Let Our Graphics Help You Win That Case!

•  Flooding and Hydrology Evaluation

•  Traffic Accident Scene Evaluation

•  Personal Injury Accident Scene Evaluation
•  Eminent Domain Tech. Services
•  Development & Site Design Tech. Services
•  Studies, Reports, and Information Packets 

•  Civil Site Design and Development

Engineering & Expert Testimony Services :

Legal Graphics Services

Have you ever lost a case because no matter how well thought out and organized your argument was the jury just could not picture your words? Unfortunately, good, strong cases have been lost for lack of a simple illustration or diagram. 

With our graphics you can win that case!

A Picture is Worth a Thousand Words!

Accident Scene Technical Services

How do you tell what caused the accident? Ask an Engineer!

To help you win your case we offer:  

  •  Accident Scene Documentation

  •  Accident Scene Evaluation

  •  Presentation Graphics

  •  Civil Engineer Expert Witness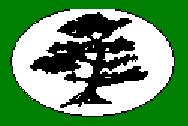 Give Us A Try At No Risk

If we cannot help we will tell you up front.

No Risk - No Cost

We will be happy to meet with you at your office to discuss any cases you think we may help you with – in complete confidence of course.  

We will prepare a FREE written proposal with a detailed scope of work and cost estimate if we can assist you. 

Lone Oak provides legal presentation graphics and accident scene documentation and evaluation to metro Knoxville, TN area attorneys. Lone Oak also provides expert technical services including expert testimony for eminent domain cases, hydrology and flooding cases, development and site design cases. In addition Lone Oak prepares technical studies, reports, and information packets, and provides full service civil engineering site design.